ICP Savannah SRound Is Cool !!!Short Overview
We have Savannah S kits ready for delivery within New Zealand and the neighbouring South Pacific Islands.
The ICP Savannah S has the latest technology and the intergrating of all improvements introduced by the world renowned Savannah aircraft.
The sporty controls, superior handling and super STOL performance allows you to fly to any destination, and more importantly, fly out of the shortest runways.
For the taller pilots, the wide and tall panoramic cabin assures the best comfort. The adjustable rudder pedals and adjustable seats in the centre stick model and the wider and higher positioned instrument panel that leaves more space for the knees makes sure you are comfortable during your flight.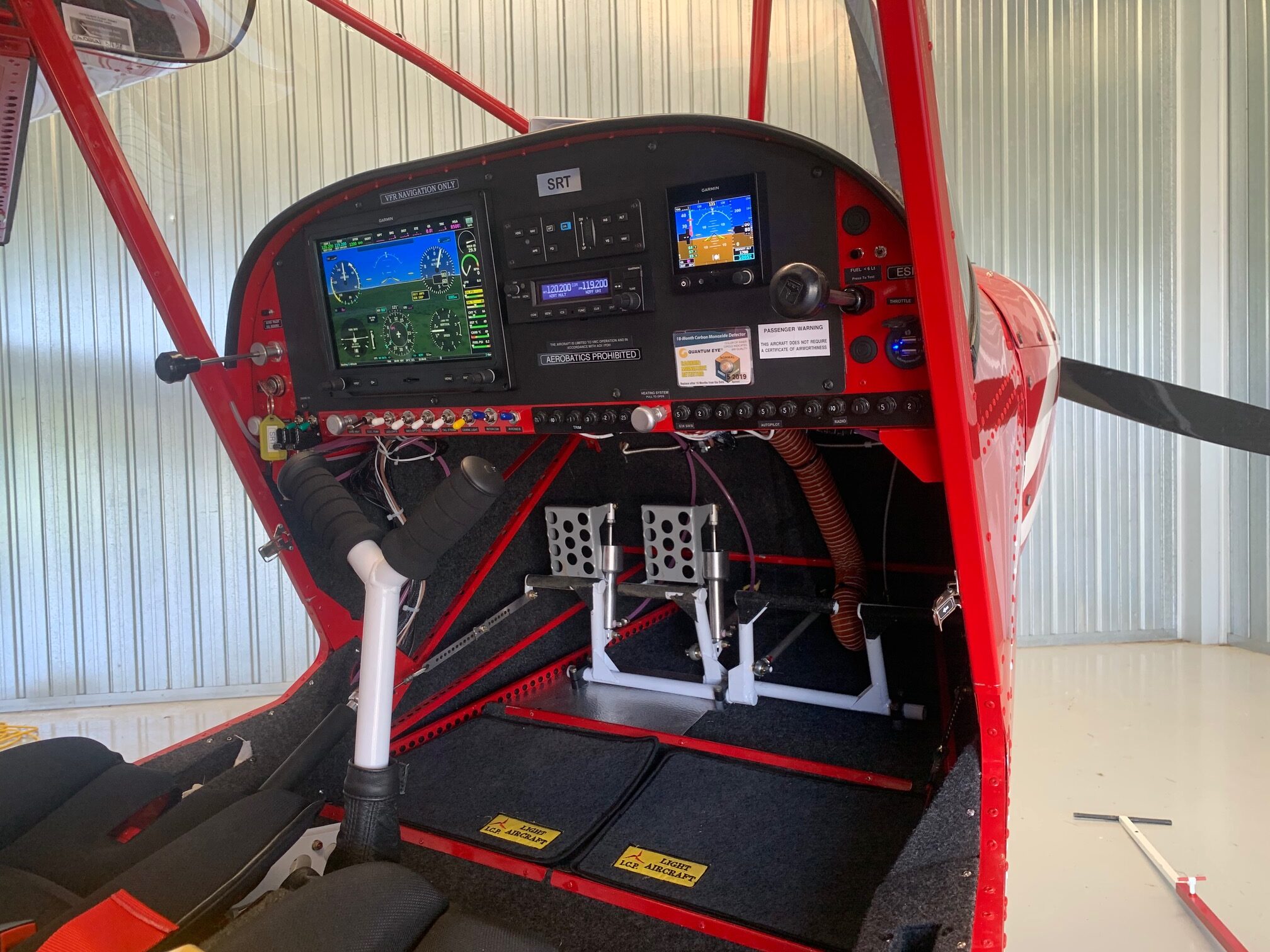 The Savannah S differs from its predecessors by having a stretched, rounded and wider fuselage. The wings have Vortex Generators & have Junkers Flaperons fitted to make the Savannah S a comfortable, safe and fun plane to fly.
A wide offer of options allows the pilot to customize the Savannah™ S satisfying their requests and needs.
The wider and roomier instrument panel, can contain the latest in technology.
Kit Options
We offer the Savannah S aircraft kit as either a kitset, partially built or fully factory built version. The kits have options included for a standard New Zealand build. These are; adjustable seats, long range tanks, (4 x 36L for a range of almost 8 hours @ 18.5 Liters per hour), lockable recessed fuel tanks, Tundra tyres with a modified front nose leg hoop and axle, heater demister, the extended baggage compartment and an Outside Air Temperature sensor. A factory built aircraft option is available.
The Savannah S kit is sold with virtually everything you need to build the aircraft. However paint, a Rotax 912 ULS (TM) engine, propeller and a VHF radio will be added expenses. All VFR required instrumentation is included (look at the photos on this website) and the electrical wiring harness is pre assembled for ease of installation. It is therefore not a difficult build.
Rotax 912ULS and Bolly prop combination
POA
21″ tyres with Tubes (Set of 3)
$1045
Red Anti Collision Beacon (LED)
$850
AeroKits 3point door latch kit
$252 Not in Stock
Y control column frame leather boot
$290 Made to order
Power Burst Wing Tip Strobes
$1000
AeroKits Aux fuel Tank Manifolds
$300
Twin Stick with Electric Flaps
$1630
Trig TY 91 Dual Channel VHF Radio
POA
We offer other options to the standard, subject to 15% GST and exchange rate fluctuations