ICP VenturaReady To…Wow!Short Overview
The ICP Ventura is aimed at satisfying market demand for a larger aircraft with more space and a larger load capacity.
The Ventura is an all metal construction, high wing, single engine airplane equipped with tricycle landing gear.
What you feel flying the Ventura, is a superior level of comfort, quality and efficiency ideal for touring, training and recreational flights.
The combination of excellent STOL features, with sustained cruising speed and brilliant manoeuvrability, make it the ultimate touring aircraft capable of optimum performance in any situation, giving the pilot full control and fun!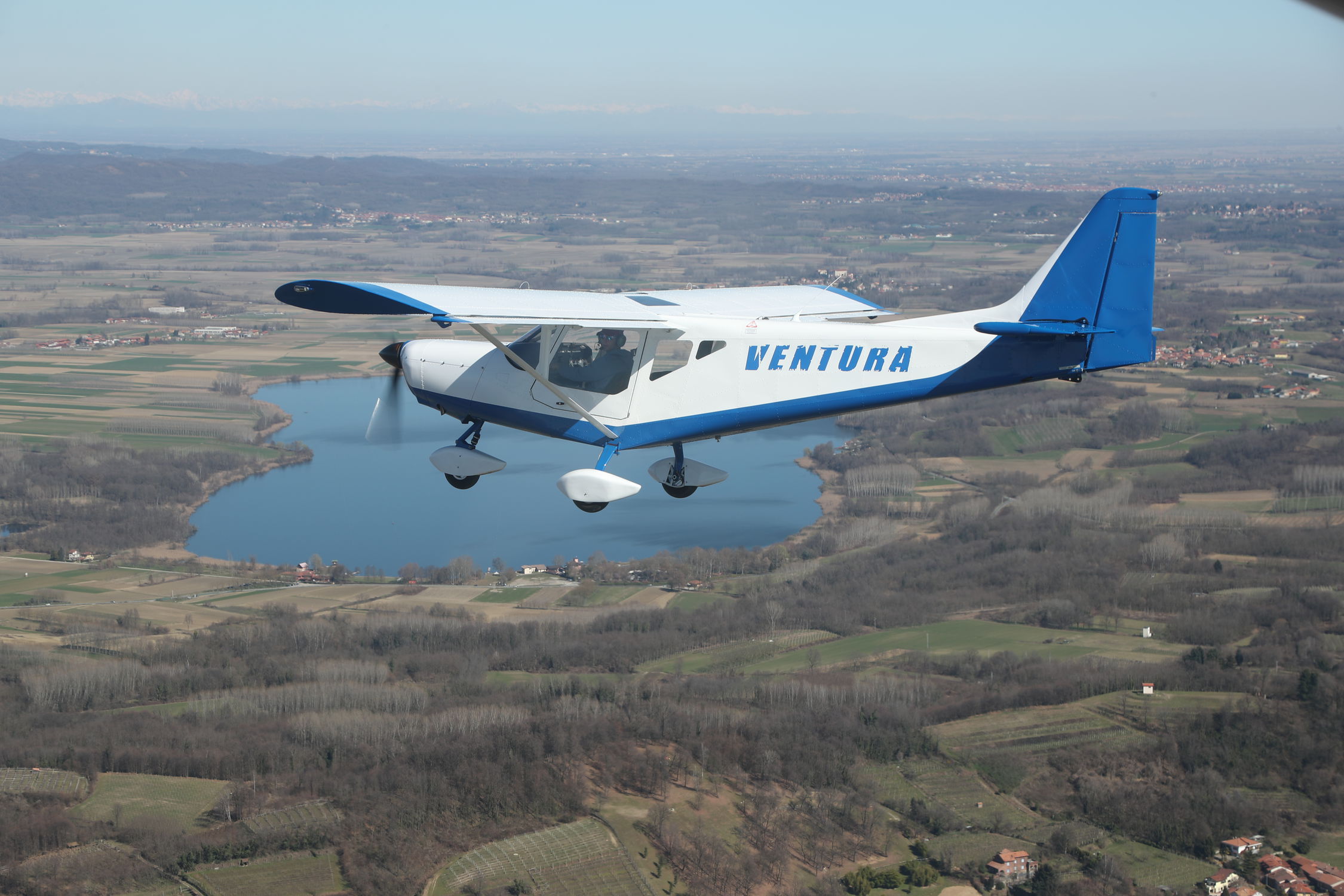 Space, reliability, performances
These are the words that describe the ICP Ventura. Pilot eyes are below the wing (not in!) Control panel position is low giving good forward visibility.
Huge glass opening on the doors and roof which gives excellent visibility in the turn.
Thanks to the Riblet GA 35-418 profile of the new wing, the Ventura is able to approach for landing at 80 km/h at maximum weight and to operate from semi-prepared runways long less than 250 meters with a wide margin of safety.
Features & Benefits
Huge glass openings on the doors & roof give excellent visibility
Control Panel position is low giving good forward visibility.
A wide range of options lets you customise.
The Ventura can accommodate several types of engines.